Molang, created by Hye-Ji Yoon, gained popularity first in Korea through instant messaging apps.  Following the success in social media networks, Molang organically spawned success in merchandise licensing with thousands of products currently available in Asia.
Molang is trans-generational with a broad fanbase – from preschoolers to the adult fans of Kawaii cuteness. Primary social media fans are between 18-24 years old. Happiness, Friendship, Mutual Respect, and Solidarity are key elements of the episodes.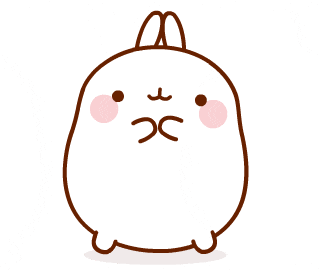 Millimages is a fully integrated independent studio structured to deliver on-demand and tailored solutions to aid Licensees with additional content, marketing and social media campaign support. Daily pop culture posts, My Best Week compilations and other special video collections and over 1,000 GIF uploads account for the huge growth in Molang's social media following.
Brand Highlights:

• Aurora World licensed for Master Plush in North America – Intro 2021.
• Season 4 is available on DisneyNOW and premiered on Disney Junior and the Disney Channel in February with new episodes broadcast in May, June,
• NCircle is DVD partner.
• 3 Million+ fans daily follow Molang on Social Media.
• Molang GIFs have been viewed over 11 Billion times.
• 850+ Product SKUs; 60+ Licensees Worldwide.
AVAILABLE 24/7 ON MAJOR PLATFORMS WORLDWIDE
Categories available include games, puzzles, costumes, publishing, stationery, interactive, apparel, underwear, sleepwear, school supplies, accessories, party goods, consumables, home and room décor, jewelry, and tech accessories, as well as family dining promotions and advertising tie-ins.
©2021/Hayanori/Millimages.
All Logos Are The Property Of Their Respective Owners.
INTERESTED IN BECOMING A LICENSEE?